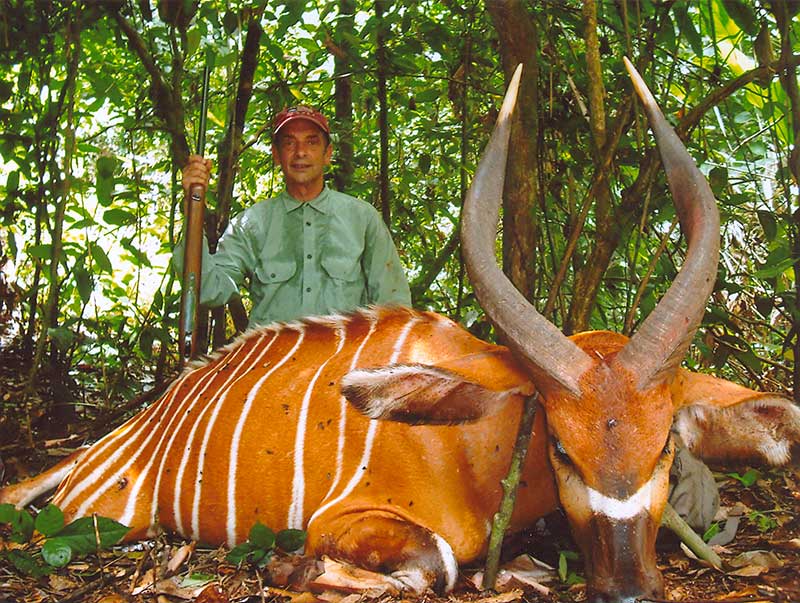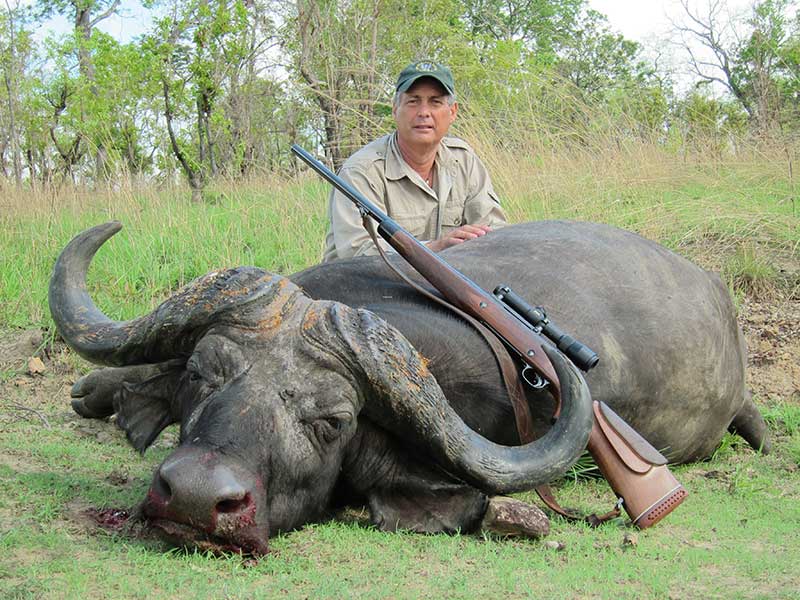 Hunting in Africa with our top professionals is an amazing experience. We have been arranging African safaris for nearly 70 years and have partnered with only those professional hunters with a proven track record. We fully understand that with hundreds of safari companies out there, choosing an excellent quality safari for yourself can be a daunting task. That is why we are here, to help you on this adventure called Africa! From a 7-day Plains game Safari to a 30-day full bag safari in Tanzania, we can and do arrange them all, everyday.
African lion hunts are offered in Zambia, Zimbabwe, Namibia, Tanzania and South Africa. Leopard hunts, cape buffalo hunts, sable, eland, kudu, hippo, crocodile and plains game hunts are offered in East Africa and Southern African countries. And if you are interested in economical plains game hunts that include the trophy fees and all other services, we offer an array of these package hunts as well.
We have a superb team of professionals in both Central Africa and West Africa for bongo, giant eland hunts, giant forest hogs, Red River hog, Western Greater Kudu, Korrigum, Central African Savannah buffalo, all the duikers and more.
With Safari Outfitters first-class service we help with visas, firearm permits, booking of other tourist services to complement the hunt, and many other tasks requested by clients. We advises our customers regarding firearm regulations, licensing requirements, taxidermy, and a variety of other aspects. Such expert advice is what makes a smooth execution when hunting in Africa.
Welcome to Africa!
Big 5

Bongo & Sitatunga

Buffalo & Plains Game

Elephant

Leopard & Buffalo

Leopard & plains Game

Lion

Lord Derby Eland

Mountain Myala

Plains Game

Swamp Hunts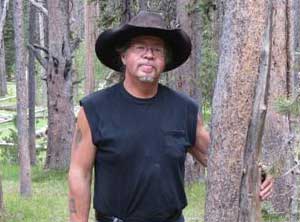 Please feel free to contact us if you have any questions about our hunts in the Africa region. Our African Division Manager Dave Hagstrom will be happy to visit with you.