Safari Outfitters was founded by Roman Hupalowski in 1952. We were the first hunting consultant company in the world, but were soon joined by two others, who together dominated the hunting world for many years. These early pioneers opened sport hunting in many African and Asian nations, and we are still reaping the benefits of their early work.
Roman sold SAFARI to Lloyd Zeman and Gretchen Stark in the early 80's. Lloyd started the Foundation for North American Wild Sheep and was a respected biologist, journalist and sheep-hunting expert. He opened sport hunting in Siberia for Snow Sheep and bear, the Kamchatka Peninsula for Kamchatka Bighorn and brown bear and Tajikistan for Marco Polo hunting. Unfortunately, Lloyd was killed in 1991 in a horse accident near Yellowstone Park. Gretchen then took over the leadership of the company and operated the company until 2012.
In 2012 one of our longtime clients and a well known international hunter, Deron Millman, took over the reins of the company. His vision is to continue the high service level our clients have become accustomed to and develop and expand our relationships with new outfitters in areas such as Europe and South America. Deron has appointed our own Clark Jeffs as general manager and with his 30 years experience and well established relations throughout the world, we will continue to be the leader in worldwide hunting.
Today, the new frontiers are in Asia, which SAFARI dominates. We financially assist with conservation programs and help motivate the governments to properly manage their conservation programs. We also outfit many of the camps and coordinate cooks, interpreters and other staff members. When we say, "go with the leaders", you can see we've earned our top position in the world of hunting today.
We invite you to contact us for any and all of your hunting and fishing interests! You will find a wide variety of options, top rate operations, personalized and professional services unmatched by any in our industry. We look forward to serving you.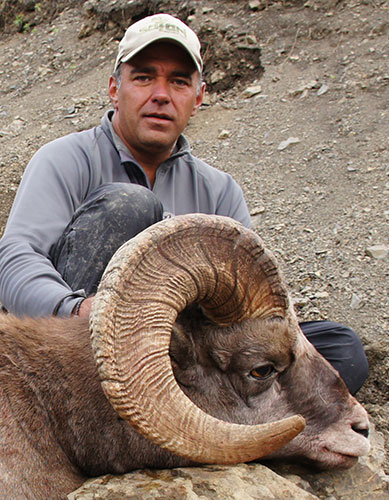 President/CEO a very passionate hunter. He has hunted extensively throughout Europe, South Pacific, Asia, Africa, and North America. Leads Team Safari into the future with an outstanding background in the business world.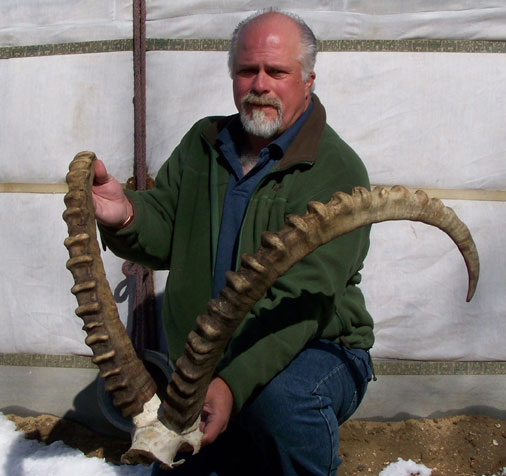 Worldwide consultant/General Manager
With Team Safari since 1989 and with a wealth of experience and knowledge. Specializing in Asia. He has hunted and traveled extensively throughout Asia, North and South America, Europe, South Pacific and Africa. You will enjoy working with him regardless of your interest.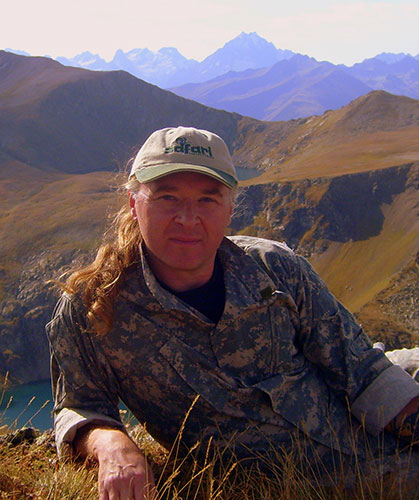 Director of Operations Asia
Dr. Alexandr "Sasha" Kiselev
Sasha has been with us since 1992 and is a key member of our team! Coordinating and escorting our clients to all areas of Russia, Tajikistan, Kyrgyzstan, Azerbaijan, etc. He is very well respected throughout these regions and is in integral part of our well established team!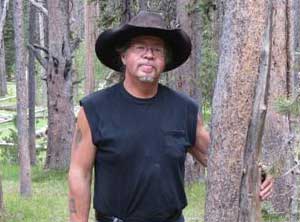 Dave has been with the Safari Outfitters team for over 12 years while specializing in high quality African hunting safaris. Having experienced more than 220 days total time in the African bush covering several countries, you can rest assured that he knows the best areas and works closely with the best PH's in the many countries we represent!